Childhood is the most important stage in human development because it acts as a pivot for learning and character development which values determine the kind of persona we are to become in future not leaving out our education pursuits to become professionals, in order for us to succeed in the different career paths, we need to first understand the different character traits that will enable us to be victorious in the fields of study.
Ms. Nyamungu Dorcus who serves as the financial officer of Gain Confidence Africa stated, during the closure of the primary seven candidates sponsored by Vision for Africa International that took place at the Headquotas of the organisation.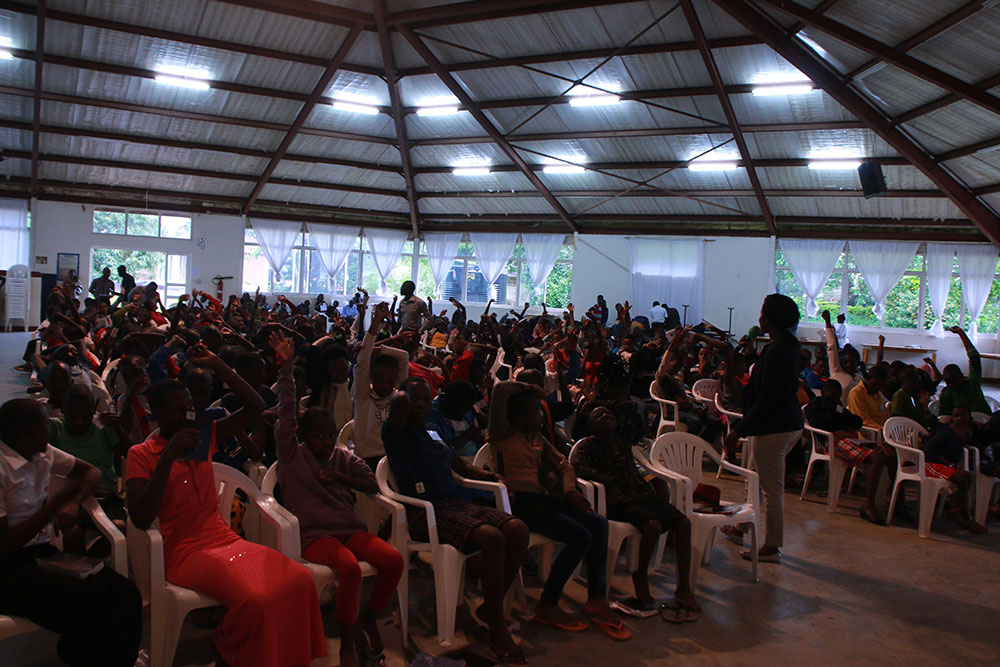 The conference that started from 7-14 May 2017, is held annually with the aim of vision for Africa international, to deeply dwell into the lives of sponsored pupils in the various school in the Uganda, while many activities including among others teaching the youngster about living a Christian based life through Bible reading and preaching aimed at bringing spiritually uprightness among the children, character development is the other concept that is addressed while the youngsters prepare to leave primary for their secondary education.
Whereas, all other activities are held by internal and external facilitators organised by Vision For Africa International, Gain confidence Africa had the opportunity to be in charge of character development during the conference for now a period of over four years, this comes as a result of the passion that as an organisation, Gain Confidence Africa has in the area for personal growth and development.
Whereas there are many students sponsored by Vision For Africa International, only pupils leaving primary level the coming year get the chance to attend the conference. In the same conference, Ms. Alinda Paska, highlighted the different subjects the students shall meet in secondary which would later affect the different professions they would take up, she asked them to maintain firmness on all the current subjects they are doing stating that they will affect them in future subjects to be done in secondary.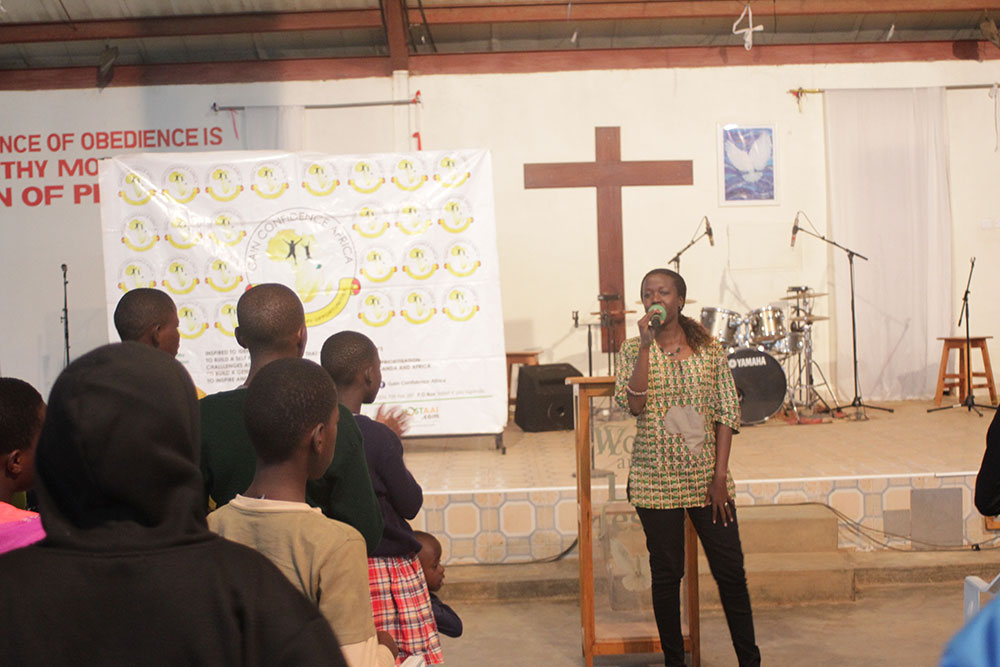 Ms. Nyamungu Dorcus emphasised the need to understand the different character traits that are required in different professions they (children) hope to take up in the future.
Speaking to the children, Maria Prean, the country director Vision for Africa, encouraged the children to develop a Jesus-based character in all their pursuit if they are to succeed while they live here on earth and at eternity. Sentumbwe Yasin and Kwehangana Hamza used the occasion to thank the director for having established the organisation that extended to them a hand through education like other children in the world, stating that had it not been for Vision for Africa International, the duo would not have been able to make it at studies.