Whether you are among the people who regularly visit us online or are just now dropping in for the first time (welcome..!), we have redesigned our website to help you better connect with our mission. The website is designed to enable our stakeholders and the general audience make more well-informed decisions about the activities of Gain Confidence Africa.
We believe that the only way we can rise up is by building a self-confident destined generation of youth who will face tomorrow's challenges as opportunities. We have done this through creation of a platform where young people and their communities can share skills; participate in promoting human rights awareness while exploring innate abilities.
All of this is possible with your support and interest, and we want to better connect with you through an improved online experience.
SO, WHY THE CHANGE?
Well our old website served us well for some time; however technology does continue to evolve. With this new redesign, we will be able to take advantage of the most current tools to make our advocacy more effective and carry our message advance to grater heights!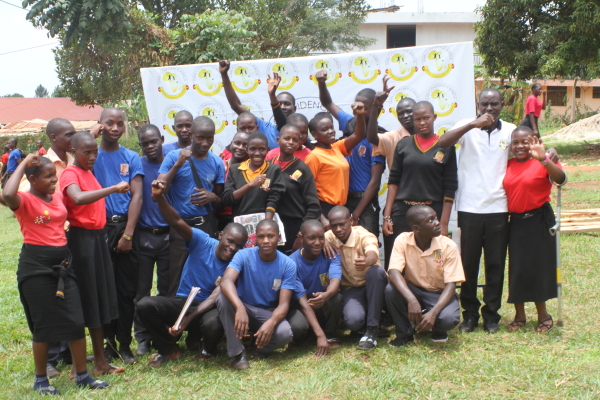 WHAT TO LOOK OUT FOR
Organized Structure
Our newly redesigned website has a more organized structure, after we have moved to a system that uses thematic associations between parts of the site. This means you can access any page and you will be given a set of associations with what you are looking for to more organically learn about our aim, mission and objectives.
Extensive content
The new site has a wealth of content including our Initiatives and Campaign section where you can donate and Help 1000 Poor Students Get Skills via GoFundMe.
You can now find all the information you need about Gain Confidence Africa on one website.
Responsiveness on Multiple Devices
The newly designed website is now built to be responsive on multiple devices. That means that you can visit us from your desktop, laptop or mobile phone and easily access our information and stories using any level of internet connection.
More Photos and Videos, more Smiles
Our journey in empowering youth has been exciting! Therefore we would love to share more with you through our photos and videos page plus stories that inspire us, to help bring to life the impact we have generated from the schools and communities we have visited.
It is also worth noting that the new site has been developed by African Art Innovations Ltd as a donation and a way they give back to the community. We believe they have crafted a site that strongly reinforces our work in communities.
WHAT ARE YOU WAITING FOR? GET INVOLVED!
Want to join or volunteer? No worries! We have placed a special emphasis on highlighting opportunities for you to get actively involved with us. We want to make sure that you can quickly find out how you can become a volunteer with us. Both local volunteers and international volunteers are welcome. Just fill in the respective forms you will find here.
Alternatively you can choose to become a member of Gain Confidence Africa by simply filling in our Membership Form.
Voila!!!!!
We hope that you find our new look appealing! Kindly share with us your thoughts by filling in our short comment section.
Please do not hesitate to write to us in case of any queries concerning the organization's activities.    We have bettered everything and so you will always find visiting our website to be a much more interactive and responsive affair.
Although a lot has evolved, all of the resources that we have created over the years are still part of the site and we request you not to forget to Share the News about Our Amazing New Site and download our Free Inspirational Quote Book!